We're proud to teach popular courses mentioned above across all levels. Over the years, we have helped students of all ages boost their education and surpass their academic goals. Courses are available in the following educational boards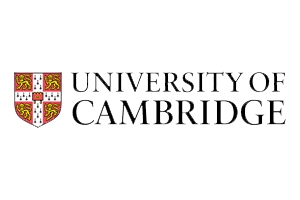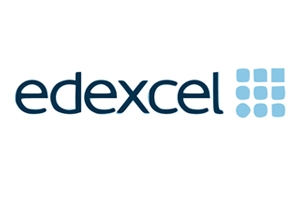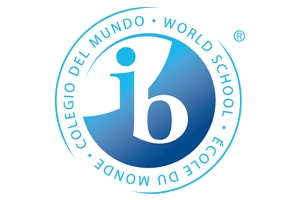 Live Lectures
With the phenomenon of "Join in to real-time lectures", have the opportunity to maximize learning with student-teacher interaction

E-books
Have access to free digital notes, topical past papers, worksheets, e-books and other practice material for most of the courses

Q/A Sessions
Students participating in the class are given full freedom and encouraged to ask questions in order to clear their concepts

Class Recordings
Have trouble understanding concepts in one go? Recorded classes can be made available in order to cater specific needs

Past Papers
For most of the courses, topically arranged past papers will be shared with the students to help them exam's familiarization.
Assignments & Mock
If you've completed the past papers and want to examine your concepts, access to additional testing material is also available.

Extra Attention
For students needing extra attention, teacher assistance will engage one-on-one to eliminate any of the difficulties

24/7 Support
In addition to the classes, students will have freedom to ask the questions from teachers or teaching assistants 24/7
We are growing

everyday
& have successfully conducted


6346+

hours of online lectures
Want to know about our all courses?
Feel free to ask for any query regarding our all courses and admission process. We will be happy to respond you for all of your questions.
Online Tuitions are offering good and highly capable teachers. They are always there to listen to our queries. They are taking regular exams and tests to evaluate our understanding of the subjects. I am really grateful for these online classes. Now I can appear privately for CAIE exams. The teachers are very responsible and take classes on time. Teachers also have proper equipment and resources.
The ability to clear concepts and the pace of teaching was perfect. Addressing to doubts and confusions were very satisfactory as well. The method of teaching was also very effective at Online Tuitions.
I have been taking classes for about 6 months now and Sir Hassan has indeed revolutionised the way of teaching. He is always available to respond for any subject related queries. One of his greatest quality amongst the rest is that he will spend as much time as required by the student on one topic but will not let the pace of the course slow down. Not only does he provide with the resources and manages time of class, but also helps one manage their study timetable as well.
Thank you for teaching me as I learned a lot. You were very helpful and made sure everything was clear. You helped me outside of the lessons and made sure I understood everything. Your subject knowledge was outstanding.
Online Tuitions are having dedicated team, professional attitude and they are well equipped with resources. My daughter is taking online classes from their network. I would highly recommend Online Tuitions to other parents for their kids.
I have had the pleasure of being a student in Sir Hamza Tariq's class for the past year, as I got to learn a lot of things, regarding chemistry, and He also helped me in attaining more marks throughout the year.
It had been a year from now that I have been a student of Madam Naveera Zafar. It was a pleasure to have classes with her. Her approach to teaching and everything was excellent. I love to complete my Assignment after every class. Recommended for juniors.
I have had the pleasure of being a student in Sir Hassan's & Sir Hamza`s classes and my experience throughout the semester was very good, teaching style is effective & classes are interactive and both the teacher are awesome.
Sir Hamza is an amazing teacher who really helped me throughout the term. He cleared out my doubts even after the class. I truly appreciate him and his work. He is a friendly teacher and is always there to support you. Thank you, Sir Hamza.
Sir Umar has improved my knowledge in Computer science and helped me clear concepts in any area of difficultly. I have studied in his class for almost one year which has helped me a lot.
Sir Hassan is such an amazing teacher who motivates and makes topics look like piece of cake. The Sir teaching style is commendable. From the first class the way of teaching is just awesome. I really enjoyed my time. It's almost a year I got taught by both Sir Hassan and Sir Umar.
Sir Hassan has always taught every topic and concept in detail and addressed each question. He used teachings methods which pushed every student to do their best academically. His classes were always helpful, and they improved my results in both math and physics. His explanations are very clear and easy to understand, and he gave individual attention to each student, highly recommend. I haven't seen a math teacher this good.
Sir Hamza is one of the best teacher's I've ever had and his classes have been exceedingly helpful and refreshing. Due to his wonderful teaching techniques, I have improved alot in chemistry and was able to do great in my CAIE exam. His explanations were always good and easy to understand & cleared each and every concept. I am very grateful for having him as my chemistry teacher. I highly recommend Online Tuitions.
Madam Naveera is amazing. She teaches everything that is on the syllabus. And goes in order. Takes the classes on time. Respects the students and she answers all the questions that we ask. She answers all the questions and queries that we have I would recommend taking this class.
I am so glad to be a student of Sir Taha. Biology has been easy since started learning from Sir Taha. My understanding and grades have improved throughout my academic year. His lessons were useful, and he was very patient with everyone in class and he always encouraged us to try for our best.
We're proud to teach diverse range of courses across all levels. Over the years, we have tutored students belonging to more than 20 countries and have issued over 200 study resources.